For those of you who worship more than God the MiG-21 Communist pilots, below are some materials for those of you who spread false info  about all our true heroes in the aviation field.
HEROES WHICH OPENED THE WAY TO SKY
AUREL VLAICU – HEIL! – great ENGINEER, CONSTRUCTOR and PILOT, today a town, several streets and boulevards in several cities, an airport, a metro station and a school are named after him.
 TRAIAN VUIA – HEIL! – the first engineer and INVENTOR in aerospace. A school, several streets from several cities and a village are named after him.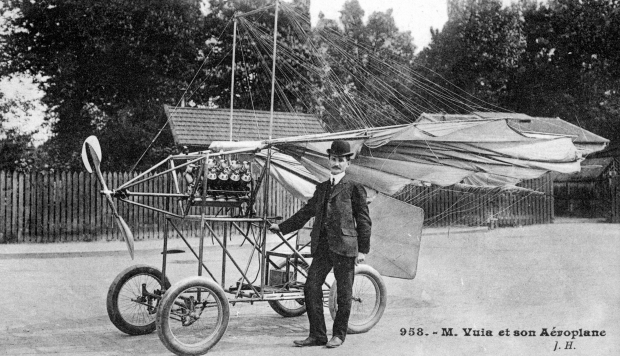 HENRI COANDA – HEIL! – The first inventor of prototypes of two-propeller flying machines as well as the creator of the Reaction Flight or Supersonic principle. Today largest airport in Bucharest is named after him.
PILOTS IN THE SECOND WORLD WAR
CAPTAIN ALEXANDRU SERBANESCU – ACE PILOT , SACRIFICED FOR THE COUNTRY. HEIL!
PILOT CONSTANTIN CANTACUZINO HEIL!
PILOT ION DOBRAN – WHEN HE WAS FLYING A MESSERSCHMITT BF 109 HE MANAGED TO CRASH  A MUSTANG P-51, BY STRUCKING HIM IN THE RIGHT SIDE. HEIL!